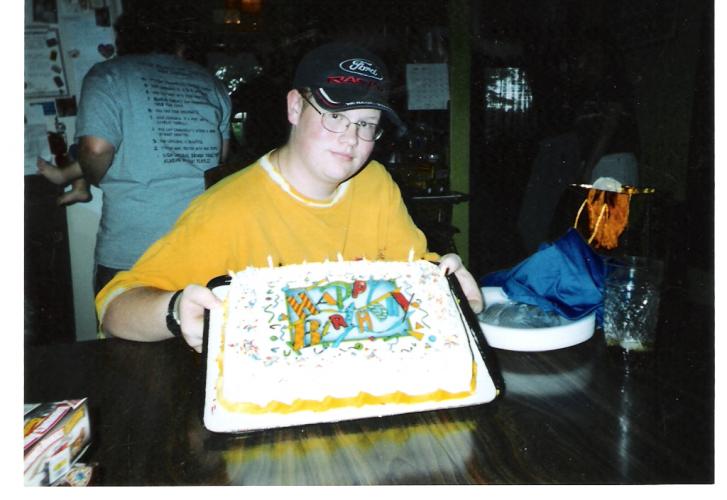 In celebration of your birthday, my dear son, we your family released 21 white balloons over Lake Wappapello for you, with them our love went. We roasted hot dogs, just the way you like, we sang Happy Birthday, your cake we shared in celebration of your life, it's checkered like a racing flag. Your garden, Vernie's Garden looked so beautiful!!!but why do I tell you? You were there my son, I felt your presence, I saw you !!
Everyone's home now, I'm here at our house, O Vernon I miss you so much!! I relived the day you were born so many times today every labor pain was so worth it as I can see that precious red headed baby in my arms!!Today on your 21st birthday although you know, I want to say again, I bless the day you were born, I'm so proud of you son, and every birthday has crossed my mind today, what fun you had. Today was a bitter sweet, bitter because I couldn't hug you so my precious Angel my hugs I send to you and kisses too and all your momma's love.
Happy Birthday, Precious Angel son!!!!!!!!!!!!!!!!!!!!!!!!!!!!!!!
<<<<<VERNON>>>>>